Arise Ghana demo: Over 15 people arrested as Police fires tear gas on protesters
Clashes have erupted at the ongoing Krom Ay3 Hye demonstration in Accra as the Police fired tear gas on protesters after accusing the protesters of attacking them with stones.
It is unclear what exactly triggered the chaos at the scene, but some protestors also pelted stones at the police injuring some officers and vandalising Police vehicles in the process.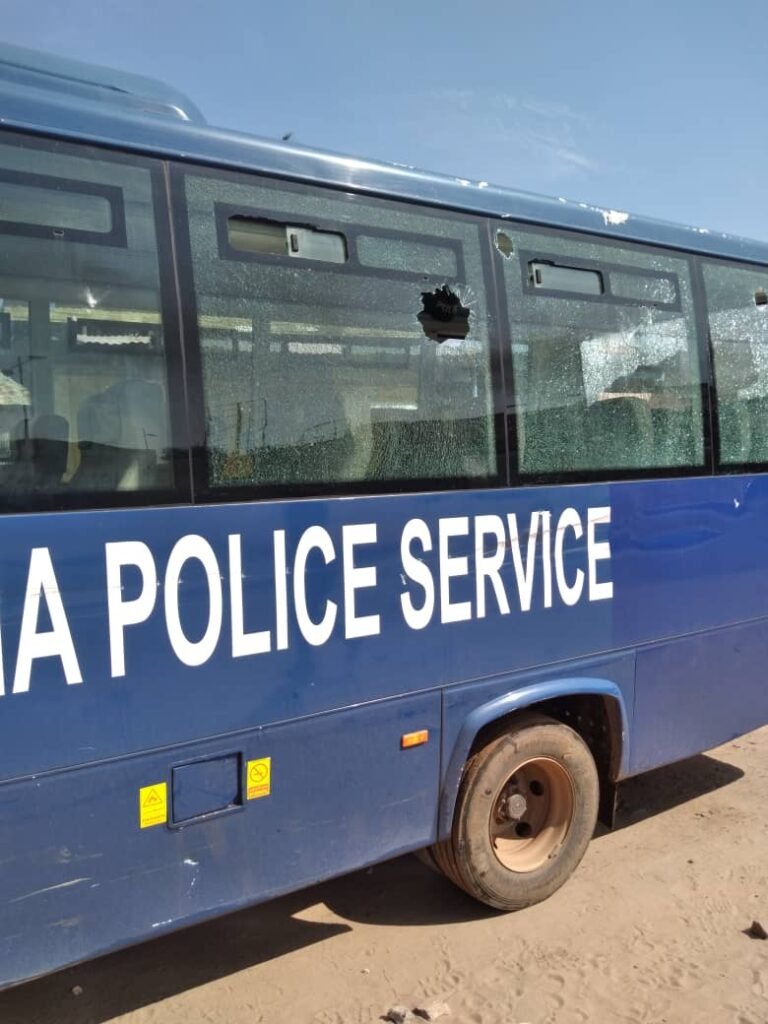 The Peaceful protest quickly turned violent with several people sustaining injuries in the process. Some demonstrators who spoke to Starr News said the clashes started after disagreements between the Police and protesters over routes to use.
The Police have since tweeted that they were rather attacked by the protesters describing the action as shameful and unfortunate.
Attack on Police in the Ongoing Arise Ghana Demonstration

What a shame, we were there to protect you and ensure your safety, but you throw stones at us, injure and hurt us.

This behaviour is unacceptable and must be condemned. pic.twitter.com/8FGeycExJD

— Ghana Police Service (@GhPoliceService) June 28, 2022

Meanwhile, over 15 protesters have been arrested by the Police and are currently being detained. The arrest came after the clashes between the Police and the protesters.
Send your news stories to